Sales Manager English speaking Africa Region (m/f/d)
Publizierung bis: 31.03.2024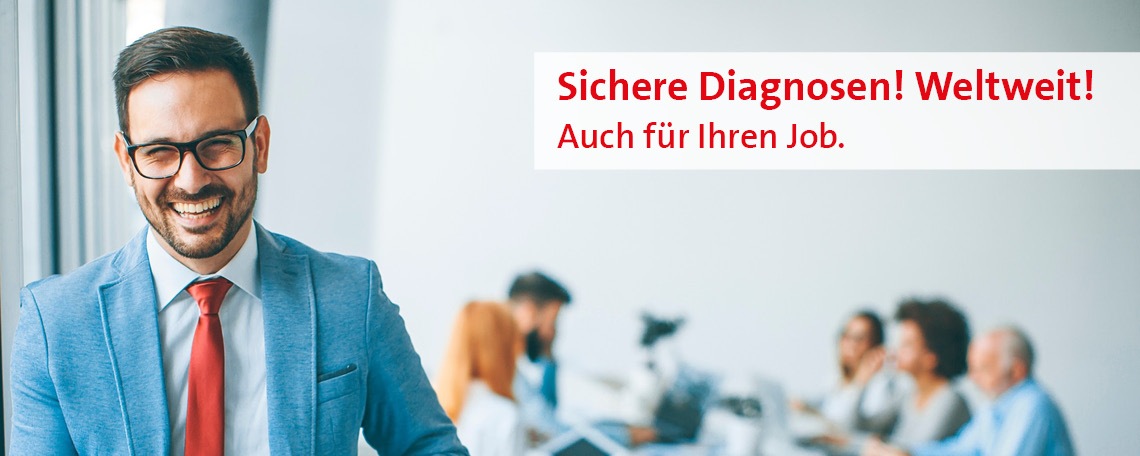 HUMAN provides safe laboratory diagnostics in over 160 countries. How do we do this? With reliable reagents and analysis systems, and with employees who strive to be customer oriented and to contribute to the improvement of global healthcare. Look forward to a midsize company where you have enough room for initiative and the joy of decision-making.
For the next possible date, we are looking to hire an
Sales Manager English speaking Africa Region (m/f/d) 
Location Wiesbaden
YOUR KEY RESPONSIBILITIES:
Manage and cooperate with the distributors in the English-speaking Africa region. Maintain and develop the relationship with the distributors at all the relevant levels (owners, managers, staff). Identify and appoint new distributors where and if it is needed
Develop and deliver business plans and financial projections for the countries in the sales territory to ensure optimum performance and achievement of set targets. Monitor the implementation processes
Implement successful marketing and pricing policies and establish sales strategy and plans based on the accurate understanding of the market trends and competitor activities in the region
Monitor sales and revenue performance and initiate corrective measures when necessary
Conduct regular business reviews with the distributors and visits to laboratories and hospitals together with the distributors
Maintain a high-level product related knowledge and skills and make sure that the distributors' teams have the necessary technical, product and market knowledge to achieve the set targets   
Ensure that all internal resources (Marketing, Technical, Finance, etc.) are optimally utilized and deployed to achieve the set targets
Identify the gaps and needs in distributors teams and organize the respective trainings accordingly
YOUR MINDSET AND SKILLS:
A medical education combined with a background in clinical laboratory Experience in the field of in vitro diagnostics (reagents and analyzers)
Sales talent and commercial understanding
Business fluent English and at least level B2 in German, other languages i.e. French are a plus
European residence permit is required
Willingness to travel on a regular basis – approx. 50 %
WHAT WE OFFER:
Permanent employment contract
Employer-funded private supplementary health insurance
HUMAN working life model
Flexible working hours and home office by arrangement
JobRad (bicycle leasing)
Canteen and free fruit & drinks
Further training opportunities
Free parking spaces directly at the house
We offer a large room of freedom for your personal development in an open and challenging environment. HUMAN is characterized by short decision processes and a good working atmosphere. If you are interested in shaping your own success, send us a compelling CV including your desired salary.
 
Petra Wagner
Personalreferentin